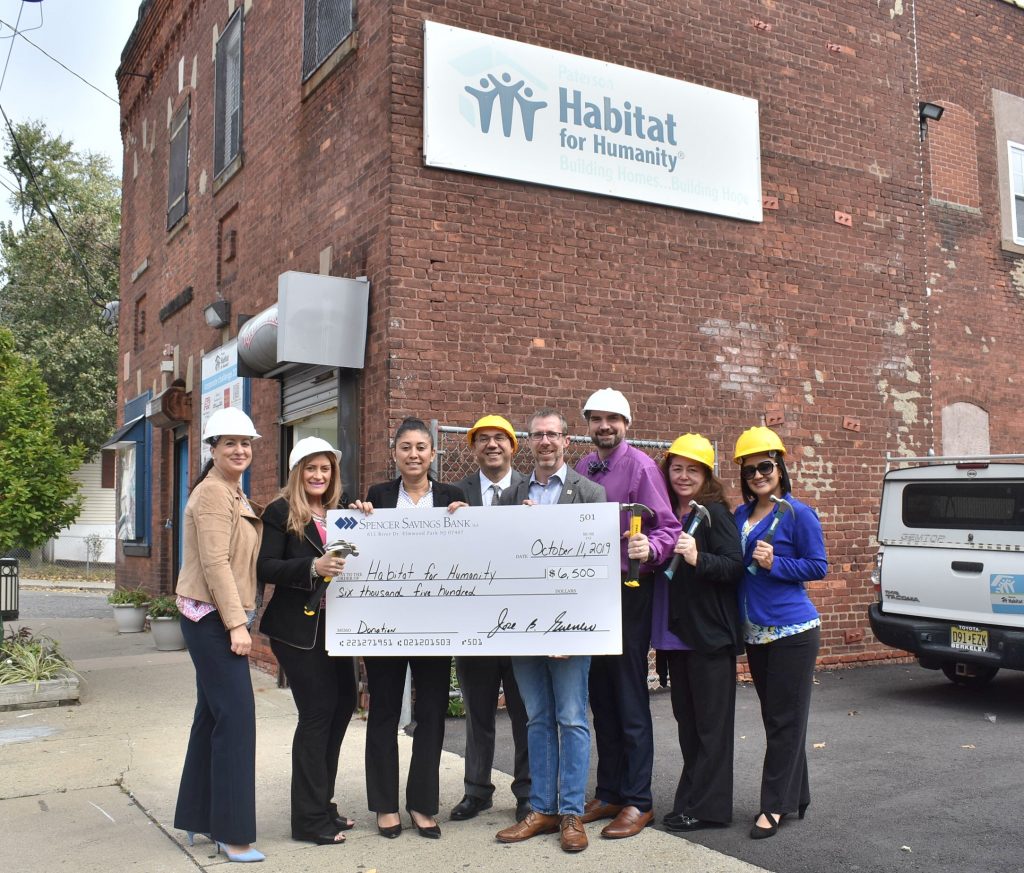 Spencer Savings Bank recently partnered with Habitat for Humanity to help provide a "Hand Up" to community members looking to achieve their home ownership dreams. The organization is dedicated to improving the lives and communities by providing decent and affordable homes for hard-working families. The bank made a $6,500 donation to the Paterson, Bergen, Morris, Union and Essex chapters.
"We love this organization's mission of providing a hand up, and not a hand out, to people in the community looking for ways to fulfill their own homeownership dreams," said Jose B. Guerrero, Chairman, President and CEO of Spencer Savings Bank. "Habitat is a wonderful organization that gives people an opportunity to own a home where they might not have had otherwise. We're very proud to be part of the work they do and congratulate all our newest home owners in the community!"
Throughout the 20 year partnership, Spencer has donated almost $75,000 to the organization and also spent many years dedicating employee volunteer time for the build days. The organization also requires homeowners to put in 250 hours of "sweat equity" into building their homes, aside from meeting income qualifications and being able to afford a monthly mortgage payment.