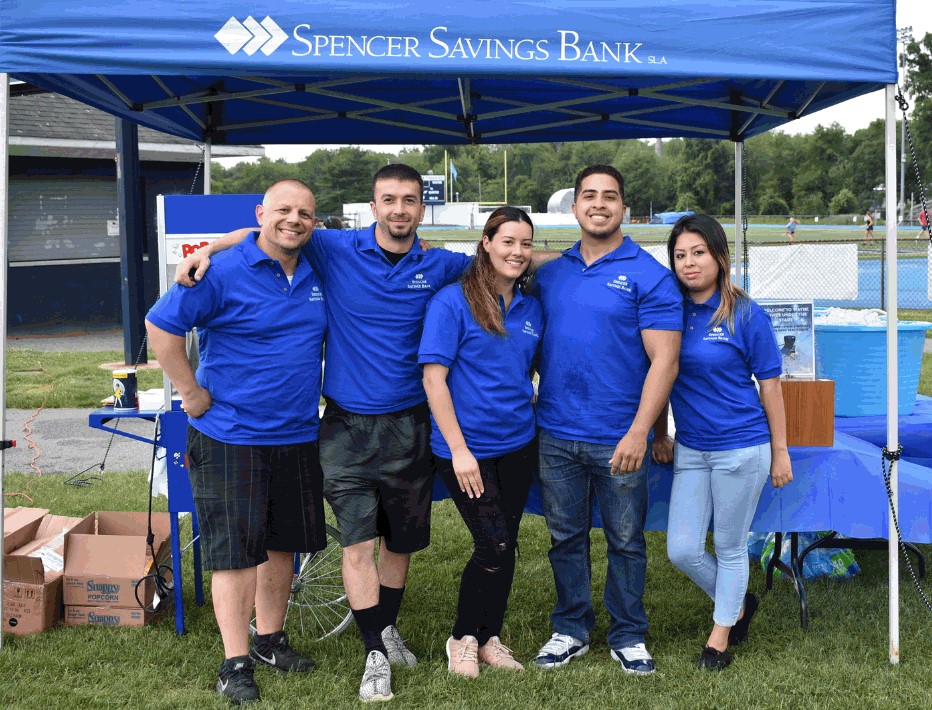 Spencer Savings Bank knows how to celebrate summer! The bank has been busy all summer long hosting its annual "Movies Under The Stars" summer series. The free movie nights and activities have become a staple in the community over the years. The bank recently partnered with the Garfield YMCA, the Wayne Public Library and the Wallington Little League and Lions Club to host events for the Garfield, Wayne and Wallington communities.
A crowd of almost 1,500 came out to watch the feature films Wonder and Jumanji. Wonder tells the incredibly inspiring and heartwarming story of a boy with a facial difference who enters fifth grade, attending a mainstream elementary school for the first time. Jumanji is an adventure film that welcomes you to the jungle – full of video games and avatars. Spencer employees were on hand serving freshly popped popcorn and there were a variety of fun family activities prior to the movie screenings that the crowd enjoyed.
"We are excited to partner up with other organizations in the community to host these popular summer evening events that really bring the community together," said Marzena Czachor, VP & Garfield Branch Manager at Spencer. "We're proud to be a true community partner, teaming up with others to have a positive impact on the lives of our neighbors. Summer is a wonderful time in N.J. and the bank loves these opportunities to come together as a community, enjoy the nice weather and have some fun!"
Summer may be over soon but the fun still continues! Spencer will be hosting its final two movie nights on September 28th and October 5th. Join us in Elmwood Park at the Boro Field in September and in Garwood at the Sports & Recreation Complex in October. Both events will start at sunset. (Stay tuned for more information around town.) Come early to grab a good spot and bring your blankets and lawn chairs. We will see you, under the stars, at the movies!