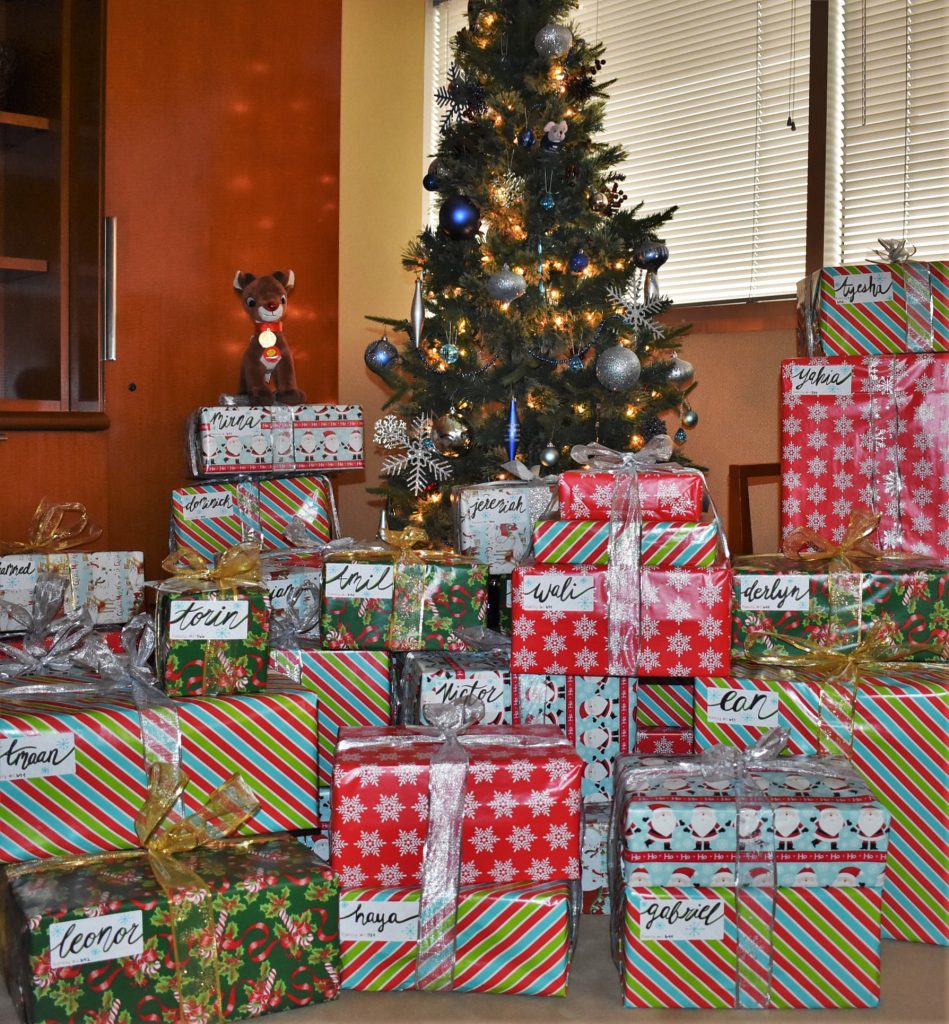 Spencer Savings Bank held its annual toy drive in December, bringing joy to hundreds of children in the local community. Employees from the bank, some dressing up as Santa and Mrs. Claus, visited local nonprofits to pass out toys to the excited children and hear all about their holiday wishes!
"There is nothing better to help celebrate the holiday season than to be in a position to be able to put smiles on hundreds of children's faces," said José B. Guerrero, Chairman, President and CEO of the Bank. "Thank you to all our generous customers and employees who made donations to the Spencer toy drive and helped us accomplish this goal. We are so grateful for your continued support in helping us make a true difference in the lives of our community members. We wish all of you a wonderful 2019 – let's make it a great one for ourselves and for each other!"
The Spencer team visited the Paterson Family Center to distribute toys to the preschool students. Founded by the New Jersey Community Development Corporation, the center provides children with a strong foundation for learning while also supporting families by providing after-school programming and family workers to connect parents with needed resources.  In addition to this, Spencer employees also had the opportunity to donate to the Bergen Volunteer Center via their "All Wrapped Up" holiday giving program which matches individuals and families in need with willing donors from the community. Employees "adopted" several families and purchased specific items on their wish list.
Remember to save any new, unopened and unwanted toys your family may receive yearlong for a possible donation during the holidays. Spencer hosts an annual toy drive in December, in all branch locations, and will facilitate the donation to a needy child on your behalf. For a list of bank locations and additional information, please visit the bank online at spencersavings.com. If you would like to get involved more in helping the mentioned nonprofits, please visit them online at njcdc.org and bergenvolunteers.org.