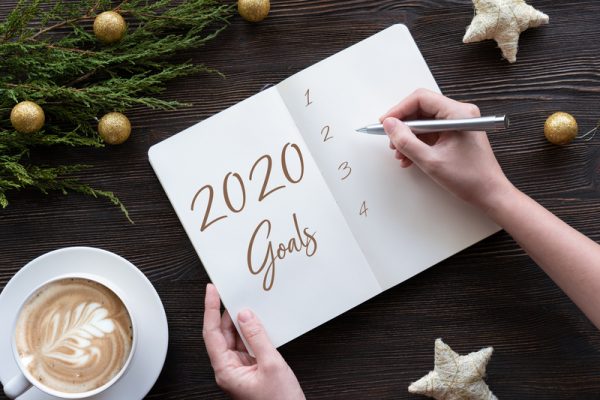 The beginning of the year is the perfect time to reflect on your finances, from how much you earn and how you are doing in your career to where you invest and how easy (or hard) it is to save. With the start of the new year, it is time to make the resolutions that will improve your financial life in the year to come. You do not have to make your financial resolutions big and comprehensive. Simple ones are often easier to keep, and these 10 relatively painless changes could be all you need to have a happy and more financially secure new year.
Live Below Your Means. Focus on saving money and earning more. Expenses should always be lower than your income. The larger that gap, the more wealth you can accumulate. Reduce meaningless spending, negotiate rates and bills, track your spending, don't rely as much on credit cards, etc.
Check Your Credit Score. Good credit can save you money every month. There are three major credit reporting agencies (Equifax, Experian and TransUnion) which are all required to provide consumers, yearly, with one free credit report. Request your report from each and review it for accuracy. Good credit can get you lower rates on credit cards, auto loans, save you money on a mortgage, lower insurance premiums, better interest rates on student loans, better negotiating power and more.
Build A Rainy Day Fund. One paycheck at a time you can start saving, painlessly, for an emergency. Saving $1,000, for example, in a rainy day fund might seem hard but not if you break it down. If you get paid twice a month, transferring just $39 from your paycheck to a savings account will get you there before the end of the year.
Boost Your Retirement Plan Contributions. If you need help saving for retirement, try increasing your per-pay contribution by just 1%. To help, sign up for the auto-escalation program and put your contribution increases on automatic. If your employer has a 401K program, contribute enough to secure your employer's match. You can also contribute your next pay raise, or bonus, to your increased contribution.
Learn About Money. Even if you have no money to save, you can still educate yourself about finances this coming year. All you need is a library card and the desire to learn. If it's easier, subscribe to a financial podcast and use your work commute time or house cleaning time to learn more about a variety of financial topics, including Investing and Real Estate.
Pay Off One Debt. If you have lots of debts, pick one and make paying it off your goal for the new year. You could choose the smallest debt, the one with the highest interest rate or any other criteria you choose.
Build A Better Budget. If you already have a household budget, tweak it to make it even better. If you have not yet created a budget, now is the time to act.
Eliminate Unneeded Subscriptions. From magazines you never read to streaming services you never watch, you could be wasting more money than you realize. Use the start of the new year to go through those subscriptions and ditch the ones you no longer want or need.
Book Family Vacations Earlier. Booking your annual family vacations earlier can help you find the best deal available with lower prices available. Take the time to research airfare and hotel expenses, well in advance. Flying when no one else wants to, being flexible about where to go, visiting during off-season, are all factors that can help keep vacation costs down.
Revisit Your Workplace Tax Withholding. If you want a fatter paycheck, tweaking your withholding could do the trick. You might get a smaller refund going forward, but you will also have more money to save and invest right now. If you are in line for a big tax refund, why not invest the money in an IRA, health savings account or other tax-deferred savings vehicle? You will lower your tax burden now while saving more for the future.
The new year has started, and that makes this the perfect time to revisit your finances. Spencer can help you meet your savings goals with a variety of savings account options. View our Savings products and contact your local financial center for more information today. Read More