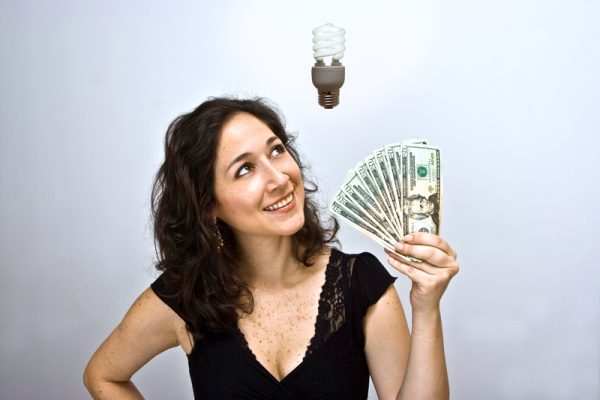 We all know that energy costs can be expensive. January 10th was National Cut your Energy Costs Day. To celebrate, we've compiled some tips you may want to follow to help you save some extra money monthly by trimming your utility bills.
Installing Smart Thermostats
A smart thermostat is a temperature control device that allows you to regulate the temperature in your home via WI-FI or a mobile phone, even when you are not physically present in the house. Smart thermostats help you save on your energy bills because you can program them to switch your HVAC system off while you are away. Also, you can elect to only heat or cool the rooms you are in. Finally, you can prompt your smart thermostat to start heating your home a few minutes before you arrive as opposed to leaving the heating on all day. Smart thermostats can help you reduce your energy bills by up to 33 percent, depending on the model that you use.
Installing LED Lighting 
LED lighting helps you save on your energy bills in two ways. First of all, they are extremely long-lasting and can provide service for up to nine years, which saves you the costs associated with regular replacement. Secondly, LED bulbs consume up to 80 percent less energy than traditional incandescent bulbs, which help you save a significant amount of your energy bills.
Insulating Your Attic
Your home loses up to 25 percent of its heat through a poorly insulated attic. Inadequate insulation significantly drives up your energy costs, especially during the winter months. To avoid this issue and lower your energy bills, consider adding an extra layer of insulation in your attic.
Applying an Extra Sealant to Your Windows and Doors
Thirty-five percent of the heat in your home escapes through poorly sealed doors and windows. Cold air also enters through the gaps in these entrances. Your energy bills can greatly increase, especially if you live in a cold area or experience long winters. Sealing doors and windows with weather-stripping, foam tape, caulk and other things will help keep heat in and cold out – reducing your energy bills.
Installing Low-Flow Showerheads
Using low-flow showerheads cuts your water consumption by up to 40 percent. As a result, you will not need to heat as much water every time you need to bathe. Before long, you will begin to notice your energy bills dropping significantly.
These are just several improvements to make to significantly reduce energy bills. With the right home improvements, energy costs can come down. You don't have to make all these changes at once either. Start with small steps. Once you've made your changes, go ahead and compare present and old utility bills – or estimate the cost savings. Once these savings are in place, transfer your free money into your Spencer Savings account, of your choosing. Use the savings as an emergency fund for a rainy day or, if you are already comfortable in this area, a vacation club account for your next big trip. When you save, you're prepared. Spencer can help you meet your savings goals with a variety of savings account options. Read More