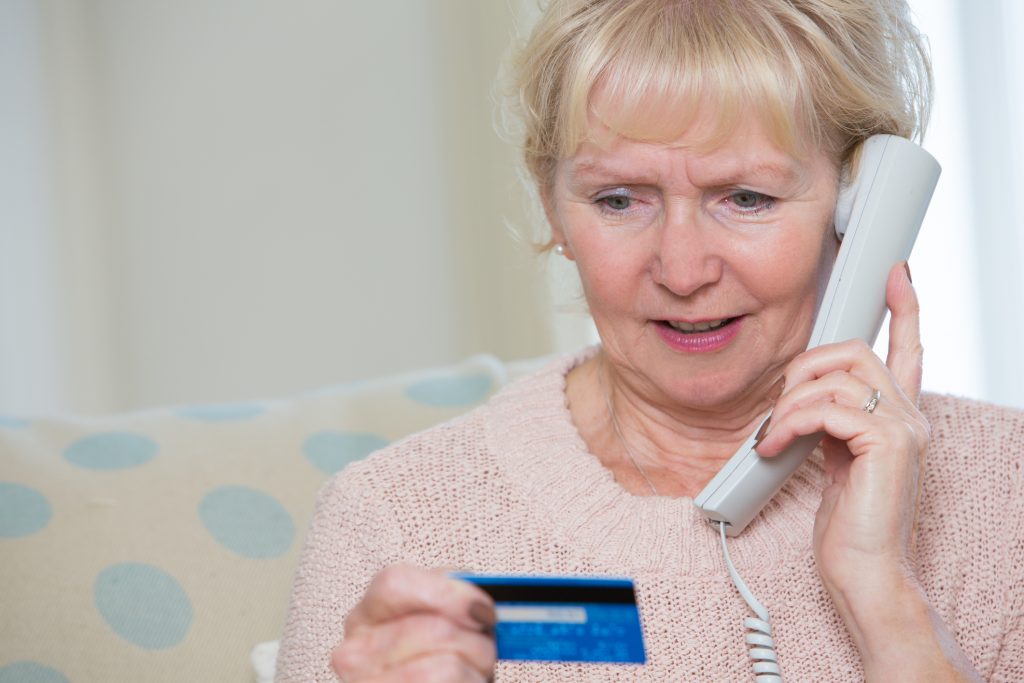 A recent report by News12 New Jersey stated phone scams are on the rise this year. In 2017, less than 4% of calls were robot calls but in 2018 the number has risen to 30%, and experts are predicting this will only increase. Residents in NJ have complained of receiving dozens of phony calls that were not what they appeared to be. "Neighbor spoofing" is a tactic that scammers are using lately that allow them to make calls that appear on a consumer's caller ID as local, regardless of where the caller is from. The scammers have gotten more sophisticated by making the call seem local. Various tactics are then used to try and deceive the elderly usually (and other vulnerable populations) with scams that can result in identity theft, credit card fraud and other crimes.
Another popular phone scam is the "Grandparent Scam". AARP reported this year that this scam, targeting people for years, is making its rounds again. In 2017, nearly one in five people reported losing money to an imposter scheme, similar to this. The scam often involves an elderly victim receiving a phone call, often late at night, ostensibly from a grandchild or someone on the grandchild's behalf (lawyer, cop, teacher, or even a friend). They are then asked to wire money to help the grandchild out of a difficulty, which could be anything from a stolen wallet to getting arrested to a medical emergency. The grandparent is also asked not to tell the grandchild's parents what is going on, presumably because they would get angry. Too often the concerned grandparent agrees to keep the secret and wires the funds, only to discover at some later date that the recipient was not their grandchild and the money is unrecoverable.
These phone scams leave people feeling victim and angry – stressed both financially and emotionally. Having a plan is the first step in efficiently combatting fraud – knowing what to do before a situation arises empowers everyone to respond appropriately. Come up with a family plan for combatting fraud. Below are a few precautions your family can take.
The Better Business Bureau is advising people to not pick up a phone call if they do not recognize the number. Once the call is picked up, the number can be flagged as an active number, shared or even sold to other scammers, and then the calls multiply.
If you do answer the call requesting help, call them back on a phone number you already know. If they claim not to have access to that phone for some reason, ask them where they are, then offer to call them back through that location's main number.
Do not just call them back on the same number or the one they give you. Even if the person can't receive a call through a central number (for instance, some jails do not allow incoming calls), you can verify that they are, in fact, in custody or admitted to a healthcare facility.
If you can't confirm the caller's identity, do not send money. Do report the call to local law enforcement authorities and your telephone or cellular provider.
Don't send money right away, and never wire funds immediately. Few emergencies require immediate action. Take the time to confirm both the situation and the identity of the person requesting help.
Verify the person's identity by asking questions someone else couldn't answer, or have a family "code word" to tell other members the request is legitimate.
Regularly review social media accounts for personal information. Protect your privacy online because enough personal information can slip out for scammers to fool unwary family members. When verifying someone's identity, be sure they can't mine the details from online profiles or posts.