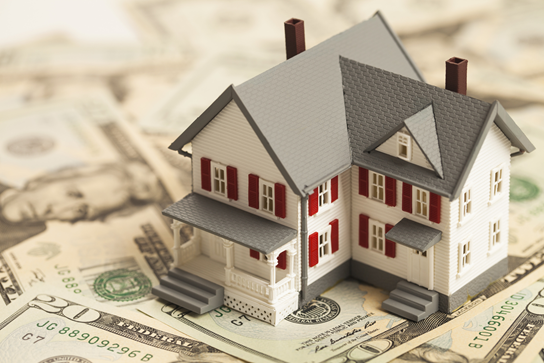 Looking for some extra money for a specific purpose at the best rate possible? Well to quote Dorothy from the Wizard of Oz, "There's No Place Like Home". With a home equity loan, you can get funds for any worthwhile purpose such as a major home renovation, consolidate other higher interest debts, help finance your child's college education, or even refinance your mortgage. Below are some tips on understanding a home equity loan works and why it may be the answer you're looking for.
Defining Home Equity
In simple terms, if your home is worth more than you owe on it, then you have equity. To calculate your equity, you'll need to know the market value of your home. This value is typically determined by a licensed appraiser. Your equity is the difference between this value and the amount of money that you still owe on it, for example the outstanding balance of mortgage you may have received to purchase the property. A home equity loan allows you to borrow against a percentage of that equity. In general, lenders will lend up to 80% of the value of the property minus the first mortgage balance.
Types of Home Equity Financing
There are two main types of home equity loans – a fixed-rate loan and a variable rate home equity line of credit. With a fixed-rate loan, your rate and payment will not change during the term of the loan. The funds you are approved for will be given to you in one lump sum.
A home equity line of credit (HELOC) is different in two major ways: (1) the rate is variable and thus can change up or down during the life of the line, and (2) you draw funds from the line at times of your own choosing. The HELOC is revolving credit meaning whatever you pay back in principal becomes available to use again.
Benefits of Home Equity Financing
There are a number of benefits to home equity financing. You may be able to deduct some or all the interest when you file your tax returns (for example if the money used is specifically for home renovations). Check with your tax advisor to discuss your individual situation. The process is also relatively simple with significantly less time and documentation needed compared to a traditional mortgage. Very often approvals are given in 10 business days or less.
This type of financing usually offers the lowest combination of rates and fees and with terms up to 30 years, it gives greater flexibility in tailoring a payment that fits an individual's budget.
Think a Home Equity Loan is Right for You? Take the Next Step
Whatever your needs and goals, you can count on the knowledge and experience of our Home Equity Professionals to help you choose the plan that works for you. Visit one of our local branches, access our website or call us at (800) 363-8115.