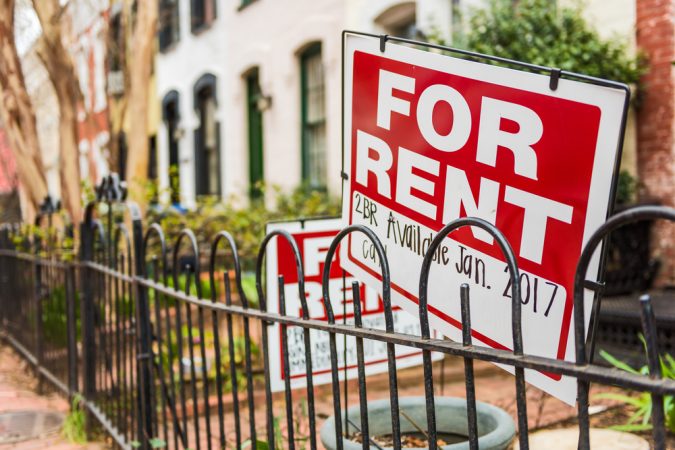 As a real estate investor, a vacant property means you're losing money. But the downtime between tenants can serve a valuable purpose. If you use it to keep your property in top condition, you'll find new tenants more quickly and therefore keep your vacancy losses to a minimum.
Here are seven things that should be on your post-rental checklist to prepare for your next tenant.
1) Complete Carpet Cleaning
Grubby or stained carpets are a total turn-off for potential renters, and they're also a major source of lingering odors. After every tenant vacates, hire a cleaning company to give your carpets and rugs a thorough steam-clean from the top of your property to the bottom. And if this isn't enough to return them to as-new condition, replace them entirely. It's better to have low-cost, clean carpets than expensive but shabby ones.
2) Check for Pests
From termites to rodents, no one wants to share a home with uninvited guests. Go through your property with a fine-tooth comb to look for any traces of a new infestation. There's no guarantee that your last tenant was either observant enough to spot a problem, or worried enough to report it. If you do see any telltale signs, hire a pest control company to handle the problem. Make sure there are no remaining traces to scare off future renters.
3) Refresh Paintwork
While there's no need to completely refurbish the property after each tenancy, a fresh coat of paint throughout can do a huge amount for a home's appearance. It will also make the property smell fresher, cleaner, and more welcoming. And it needn't cost a fortune for a competent house painter to spruce up the property using inexpensive materials.
4) Attend to Minor Problems
Even conscientious renters may let minor problems slide. But loose floorboards, creaking doors, leaking faucets, and so on all add up to a picture of neglect for a prospective new tenant. Fixing these small issues will make your property seem more attractive, but it'll also set the maintenance standards you expect your next renters to meet.
5) Tidy the Yard
There's usually no need for major landscaping work between each renter, but it pays to make sure the yard is tidy and attractive. Pay a professional gardener to bring it up to scratch, and also to make it as maintenance-free as possible so that your next renter has no excuse not to keep it looking good.
6) Service the HVAC
Keeping your property's HVAC in good working order is important, not only for comfort, but for legal reasons. You can't afford for a faulty system to cause health problems in your tenants, so make sure it's fully serviced between rentals, whether it's scheduled or not. This way, you'll always have recent documentation to reassure potential tenants.
7) Check Security
Lastly, go through your entire home checking the integrity of windows and doors. Ordinary wear and tear can reduce the strength of locks even if the tenants are careful about maintenance, and doors and windows can warp out of shape over time. Security is a major concern for most renters, and you don't want anyone feeling the property is unsafe.
Vacancies are unavoidable in a rental property, but a serious real estate investor wants to keep them to a minimum. Using the time you have between tenants to keep your property in perfect condition not only makes it easier to find the next renter, it protects the long-term value of your asset.
Let Spencer secure your rental property financing and help you get started on the road to building your real estate portfolio today. We are one of NJ's premier banks offering this exclusive mortgage loan. Our unique mortgage loan options available for a Business Entity Mortgage (Partnership, LLC, S Corp) provide a great vehicle to help you achieve all of your investment property goals, while protecting your personal assets. If an LLC mortgage isn't what you're looking for, Spencer also offers an Investment Property Mortgage. Learn more about these mortgage products by calling Jim Harilaou, Mortgage Sales Representative, at 1-201-703-3800, ext. 8336 today!