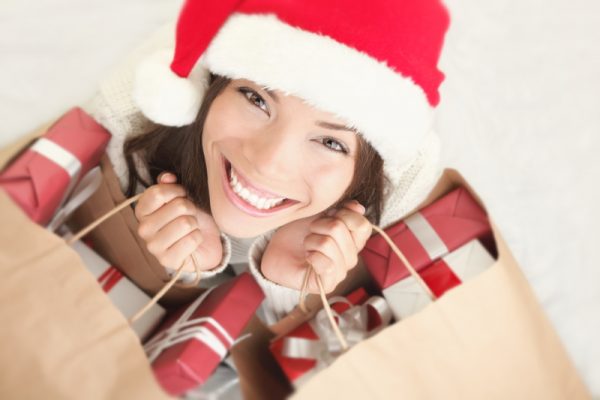 With the holidays upon us, shopping for loved ones has already started. Holiday spending, this year, is expected to rise 5%. This will amount to more than $1.1 trillion during the retail sector's most lucrative and important season. Around 53% of all holiday shopping is expected to be done digitally, with 20% of purchases expected to happen on mobile devices (driven predominantly by millennial shoppers). If you're gearing up for the holiday spending season, you may want to pause and take some time to get your shopping plans organized. Follow these tips to help reduce spending without decreasing enjoyment.
Avoid Impulse Shopping & Stress-Spending
Consumers often get caught up in the emotion of the holiday season. Before purchasing any large ticket items, make sure you have done your research and comparative shopping. Research shows people use shopping as a coping mechanism to deal with unpleasant feelings. More than half of U.S. adults say they've made impulse buys to cope with feelings of stress, anxiety and depression. If you are prone to spending, the holidays can be a trigger time. Make a list of how you are feeling, what kind of holiday experience you want to create exactly and how you can spread holiday joy while lowering your stress and not adding to money problems. Before going shopping partake in an activity that lowers your stress level and helps with depression – such as hitting the gym.
Create a Budget & List
The first thing you need to do before you purchase even one gift is determine how much you can comfortably afford to spend. This should not be based on what your children are requesting or what the national average says consumers should spend. Your own personal budget should not include money needed for bills, as only money leftover after bills should be included.
Just like Santa makes his list and checks it twice, you should too. Place everyone on the list who you would like to purchase a gift for and write down what you'd like to get for the person or some ideas. Next, write down the maximum amount you're willing to pay for each gift. While shopping be sure not to go over, unless you're purchasing the last gift on your list and you have money left over from your budget. Whatever budget you determine, be sure to stick with it and don't be tempted to exceed it. Large families sometimes use a lottery process where each adult purchases one single gift for a family member determined by a random drawing. This eliminates having to buy multiple gifts for people.
Look for Sales & Compare Prices
You don't have to go to local stores on "Black Friday" and chance getting trampled by stressed out and aggressive shoppers. There will be plenty of sales other days and you will also find many online. The point is, don't pay full price for a gift if you don't have to. If you do your research and search thoroughly, you should be able to find what you're looking for at a lower price. Don't forget to look for rebates, coupons and other ways to keep your costs as low as possible.
Consider Gift Cards
If you have a hard-to-please person on your Christmas list, you don't have to overspend in order to make him or her happy. Just about everyone appreciates gift cards. Gifting one to a friend or family member can be a great solution. You could opt for a gift card to their favorite store or restaurant or make it a universal gift card that can be used at multiple places. Not only does choosing to give a gift card control your budget and let the receiver pick whatever they like, but it also saves you the stress of trying to guess and buy the perfect gift.
 Transition to a Buy Nothing Holiday
A Buy Nothing Holiday can mean your gift giving consists of homemade items or donations of your time – rather than spending money. It means ending gift exchanges and putting the focus on enjoying holiday festivities and spending time with family and friends – rather than feeling obligated to give presents to a long list of people. You may choose to teach your family to view family togetherness and giving to the community as important holiday traditions. You can share an experience in which the whole family takes part, including volunteering at a food bank, homeless shelter or senior center. Show your family and friends that giving and sharing the holiday spirit can be demonstrated in many ways. Host a potluck, bake and share cookies or invite friends over for a holiday movie night. By putting the focus on sharing experiences and enjoying the holiday season, without the pressure of gift exchanging, you may experience your most memorable holiday season yet!
If your goal is to save for a specific occasion, like the holidays, our Club Savings Account can help you reach that goal efficiently. Open a Spencer Holiday Club Account today. Simply choose your weekly deposit amount for the 50-week club period. In October you will receive a check, which includes interest earned on all your savings, just in time for all your holiday shopping! Open your account today, by visiting your local financial center or calling us at 1-800-363-8115.