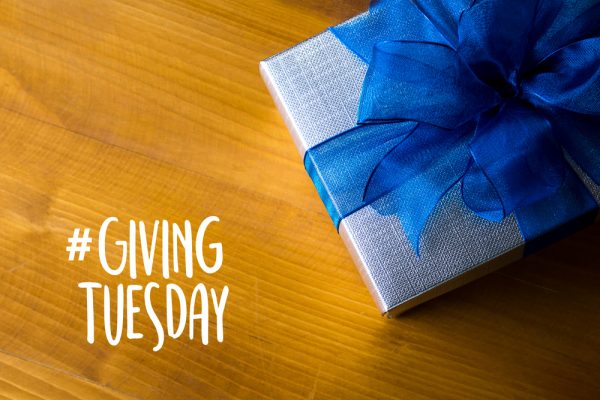 This month, the nation celebrated "Giving Tuesday", a global generosity movement unleashing the power of people and organizations to transform their communities and the world. It is a day that inspires and encourages people to give, collaborate and celebrate generosity. The holidays are a great time for this, though that sentiment is often easily lost during the hectic holiday rush. It's important to take a moment away from your stressful schedule to remember what is really important during the season: giving back to your community and those less fortunate. Visit givingtuesday.org for ideas how you can get involved with local organizations and spread some goodness in your own community. Get your family involved with volunteer work during the winter break! Below are some ideas you and your family can follow to help make a difference and spread some holiday cheer this season in your community!
Make Christmas Treat Bags and Head to Your Local Retirement Home 
Unfortunately, there are a lot of seniors who don't get visitors or gifts for the holidays. So, when you show up with Christmas cookies, you're going to be the life of the party! Take a few hours out of your day to hand out gifts, sing some Christmas carols, play some games and learn about the lives of the elders in your community. Forgotten seniors need time and care.
Adopt a Family 
Most counties have a local "Adopt a Family" charity that allows you to buy gifts for children whose parents cannot afford them. And, it couldn't be easier! You can pick families of different sizes and each child will have a card where they list presents they'd love to receive this Christmas. You can look through the cards and pick a gift set that can fit your budget. You will likely find yourself feeling very humbled along the way as you look through the gifts that kids are asking for. Some of them may be as simple as school supplies or a jacket.
Buy Food for Local Pantries
Local food shelters are happy to take your donations all year long but it is especially helpful during the feast-filled holidays. Give them a call and find out what they need most this holiday season. Then take a trip to the grocery store to round up some items. If you're low on cash this season, you can skip the grocery store trip yourself and ask any of your family or friends if they have something they are willing to donate for the pantries. Often times they are happy someone will take the trip for them!
Serve Food at Your Local Homeless Shelter
Homeless shelters try to do special meals for the holidays but need the help of the community to serve these meals. It costs nothing but a few hours of your time to help prepare and serve food. Be sure to call up your local shelter first and ask them specifically what they need help with. Some shelters have plenty of volunteers on Christmas day and would instead prefer you to come on other days in December. Getting in touch will insure your donated time is used as effectively as possible.
Volunteer at Your Local Animal Shelter
Going to your local animal shelter may be the perfect volunteer activity if you have little ones in your household. There's no better way to instill in your children that volunteer work can be fun than going to the animal shelter! They'll love seeing all the dogs and cats and, likewise, the animals will love seeing them too. Employees at the shelter can only give so much individual attention to the animals, which is why they rely on community volunteers to walk dogs and cuddle cats.
Whether you decide to pick a charitable activity from this list or not, be sure to remember the reason for the season and find some way to give back to your community. You and your family are capable of spreading so much joy this holiday season and it requires no more than a few hours of your time!