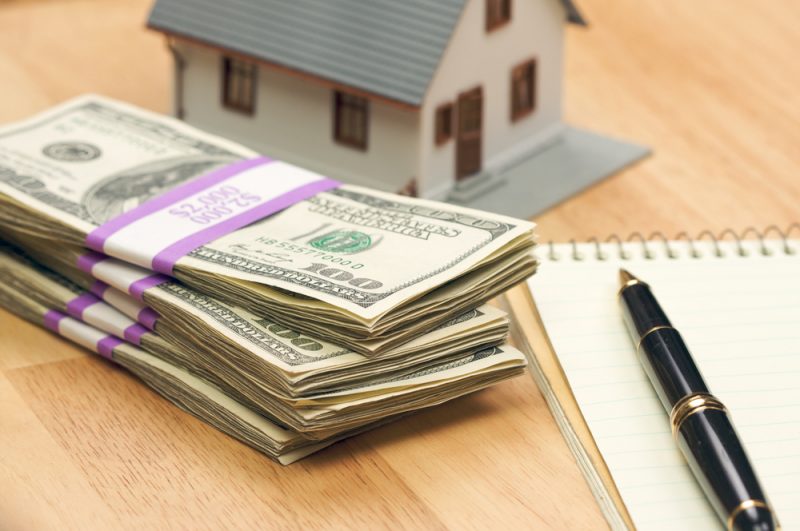 No matter who you are or where you live, chances are the roof over your head is the most expensive thing you own. According to Zillow, the median home value in New Jersey is $326,300. New Jersey home values have gone up 5.0% over the past year. It is no wonder this asset is the single most valuable one most people will ever own. Home values have risen steadily for decades, and in even the sharpest pullbacks property values have recovered rather quickly.
The main problem with housing as an asset, it seems, is that a house is an illiquid asset. The home you live in may be worth $250,000 on paper, but in order to get your hands on that money you would have to sell the house and find a new (and presumably just as expensive) place to live. That is why home equity loans and lines of credit have become so popular. These financial instruments give homeowners a way to tap the equity in their homes without selling the house out from under them. Home equity loans and lines of credit can be used for a variety of different purposes, some short term but others much longer term in nature.
Funding a College Education
It is no secret that the cost of a college education has risen sharply in recent years. With college costs rising far faster than inflation, many parents worry about paying for a higher education and helping their kids get a solid start in life. Tapping the equity in your home can be a great way to fund a college education for your children. Whether you use a home equity line of credit and take a pay as you go approach to each higher education year or a loan to bank the entire cost, you can use your home equity to help the next generation.
Downsizing into Retirement
Saving for retirement is no easy task, and it can be hard to put money aside for the future and also meet current obligations. Many retirees find themselves entering the next phase of their lives with the majority of their wealth tied up in their homes. They might have a high net worth on paper, but few financial assets outside of the one they live in. The strategic use of a home equity loan or line of credit can help those retirees stretch their savings and make the most of the assets they have accumulated. Some retirees will choose to tap a small amount of equity while they decide whether to sell or stay put. Others will use the loan or line of credit for a longer period of time, enjoying a happier and more financially secure retirement in the process.
Improving the Property
Whether you need to upgrade your home in preparation for an upcoming sale or just enjoy a happier lifestyle where you are, a home equity loan or line of credit can help you make the needed improvements. Home improvement is one of the smartest uses of home equity loan or line of credit, since the money you spend comes back to you in the form of a higher resale value down the line. Whether you use the money to make needed repairs, like a new roof, or improve the property by adding a sunroom or covered patio, a home equity loan or line of credit can be a great way to make your home work for you.
Refinancing a Mortgage
A Home Equity Loan is often the most cost effective way of paying off a mortgage. Although the rate of a Home Equity Loan may be slightly higher than a conventional mortgage, the savings of significantly lower out of pocket costs often outweigh the higher rate. This is particularly true for shorter term loans with balances of $150,000.00 or less.
You work hard for your home, so it is only fair that your home return the favor. If you have a lot of equity built up in your home, tapping it with a home equity loan or line of credit is a great way to improve your financial situation for the long term.
Spencer Savings Bank is here to help you choose the right home equity loan for you. In addition to the traditional Fixed Rate Home Equity Loan, we also have an outstanding variable rate Line of Credit option for those who need or want the flexibility of revolving credit. Our experienced lenders will help you every step of the way. Learn more about our home equity programs and rates on our website, visit your local branch, or you can speak directly with our Vice President of Consumer Credit Warren Valentovic by calling 201-703-3814.