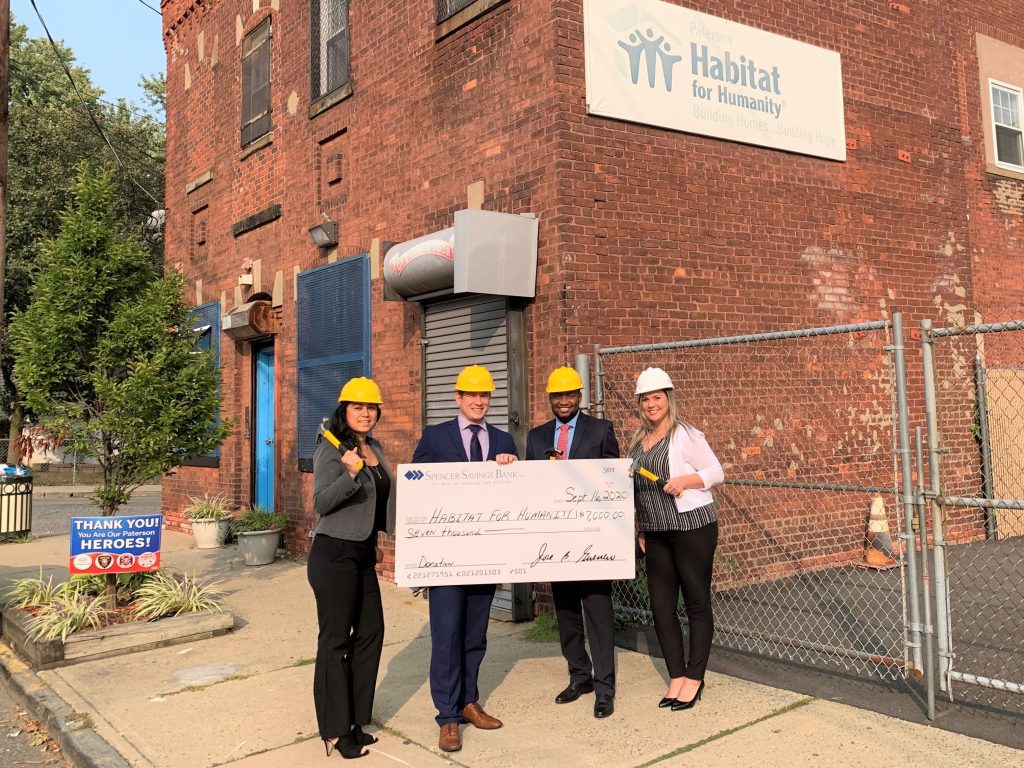 Spencer Savings Bank is pleased to announce it has donated $7,000 to Habitat for Humanity to help build communities and fulfill dreams of home ownership in New Jersey. The donations were made to Paterson Habitat for Humanity as well as Habitat for Humanity in Morris, Bergen, Union and Essex counties. The nonprofit organization helps families build or improve places to call home, believing affordable housing plays a critical role in building strong and stable communities.
"Thousands of families in New Jersey are struggling financially and facing housing insecurity every single day. This is a real challenge, amplified by the COVID-19 pandemic," said Jose B. Guerrero, Chairman, President and CEO of Spencer Savings Bank. "Homeownership has wide-ranging positive effects for both a family and throughout a community. We are proud to help build strong communities by supporting Habitat for Humanity's mission of working with low to moderate income families to create housing affordability and ownership opportunities."
Spencer Savings Bank has been a partner of Habitat For Humanity for over two decades. During this time, the bank has donated almost $100,000 to the nonprofit. In addition to this, time and resources has been donated to the organization. Bank teams have spent many years assisting Habitat build many of the local homes. Each year, various days were spent with the teams working side by side the Habitat crew on a variety of construction projects such as cleaning walls, priming rooms for painting, cutting wood, drilling, transporting construction equipment and more.