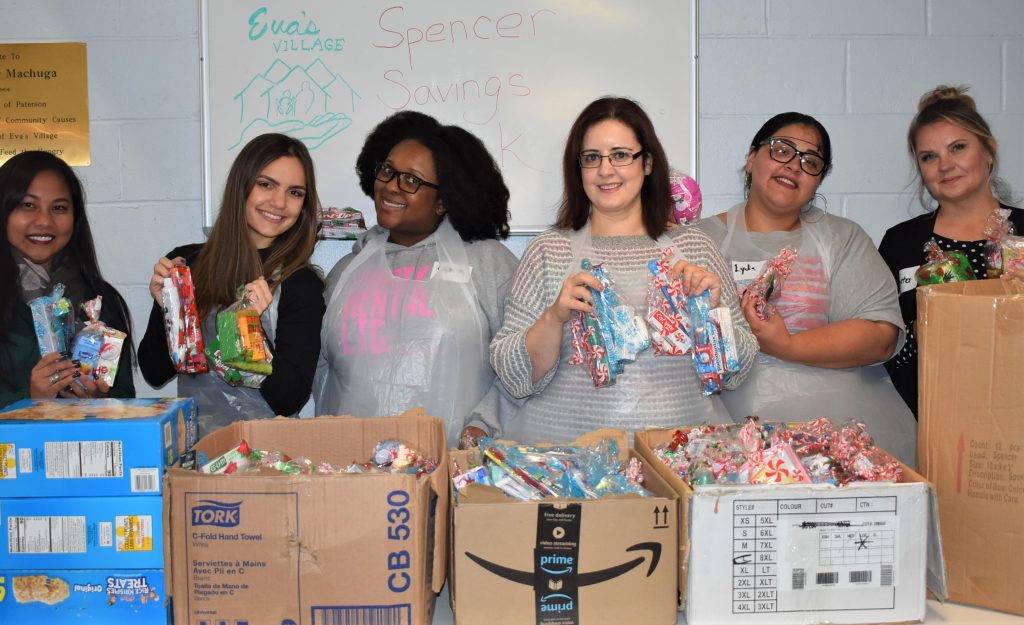 Spencer Savings Bank recently sponsored the "Fund A Meal" program at Eva's Village to help celebrate the spirit of the season by giving back. Employees also visited the nonprofit to help serve a hot lunch meal to hundreds of needy community members. Goodie bags filled with more than 1,000 hygiene items were also distributed to the guests.
"As we get ready to celebrate Thanksgiving and give thanks for all the blessings in our lives, there is no better way to mark the occasion than to spend some time at Eva's Village," said José B. Guerrero, Chairman, President and CEO of Spencer. "This year, we're especially excited to be able to donate more with supplies from our first hygiene drive, which was a huge success. We thank all the employees and customers who donated and wish our entire community a very Happy Thanksgiving!"
Spencer is proud to partner with Eva's Village and is a longtime supporter of the nonprofit. The bank partners up annually with the nonprofit to assist them on several programs. Spencer strongly believes in helping out community members who are undergoing a difficult phase in life and trying to better themselves. Assistance is lent to various programs, throughout the year, via financial support and volunteer time.
Visit Spencer Savings Bank to learn all about the many community service initiatives the bank is currently involved with at www.spencersavings.com. For more information on Eva's Village and how you can assist them with their life-changing programs visit www.evasvillage.org.