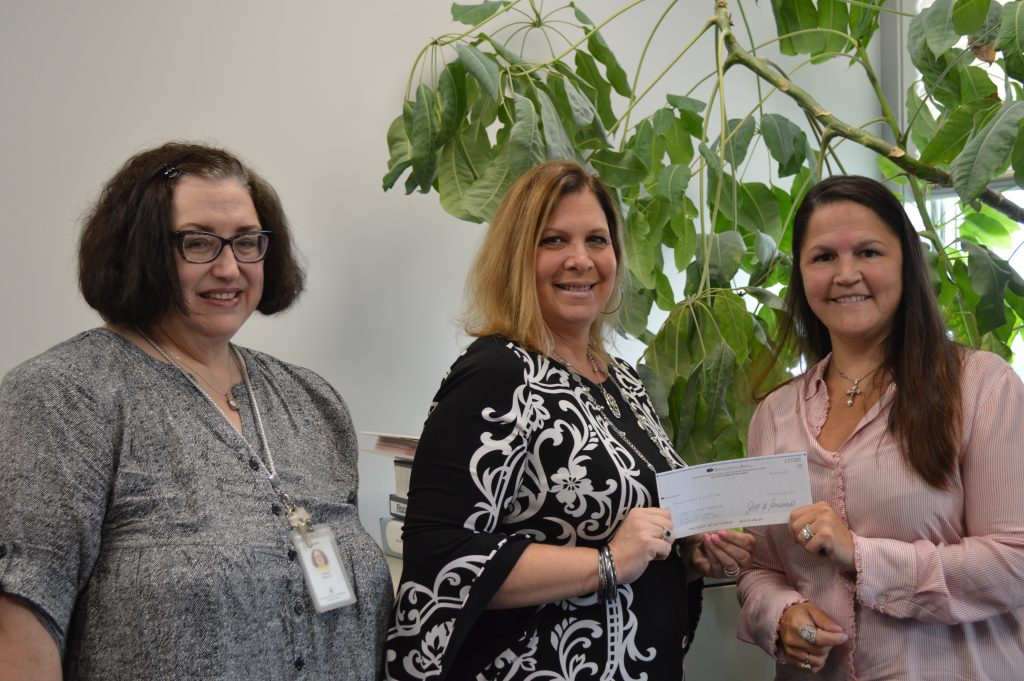 New Jersey is among the most expensive states in the country for renters, with the median rent price reaching $1,284 in 2017, according to the Census ACS survey. Community Access Unlimited assists people with special needs with affordable, accessible housing.
Last week, CAU accepted a $3,000 grant from Spencer Savings Bank that will support its housing programs. Executive Director Bernadette Griswold offered a tour of the CAU office in Elizabeth to Ronna Marchello, a vice president market manager of the bank.
"This funding will support CAU programs in affordable housing for people with special needs," Griswold said. "We thank Spencer Savings Bank for their generous support and look forward to the continuation of our partnership."
CAU is a Union County-based, statewide nonprofit that strives to integrate people with disabilities and at-risk youth into the general community through comprehensive supports. The organization owns roughly 270 units of integrated housing throughout Union County and is continuing to expand to help meet the housing needs of people with disabilities and at-risk youth. Over one-third of the units are accessible to people with physical disabilities, and CAU's property management team can modify homes based on individual needs, such as ramps, lowered countertops, or specialized fire alarms and doorbells for those with hearing impairments.
"At Spencer Savings Bank, we believe strongly in supporting our community and making a difference in people's lives," said Jose B. Guerrero, Chairman, President and CEO of Spencer Savings Bank. "We are very proud to partner with Community Access Unlimited to help serve people with disabilities in our community. This is a wonderful organization that does extremely important work in helping to empower these individuals and have them lead successful lives. We thank you for the great work you do in uplifting our community members who need it most."
To learn more about CAU, visit www.caunj.org or follow the agency on Facebook, Twitter and Instagram.