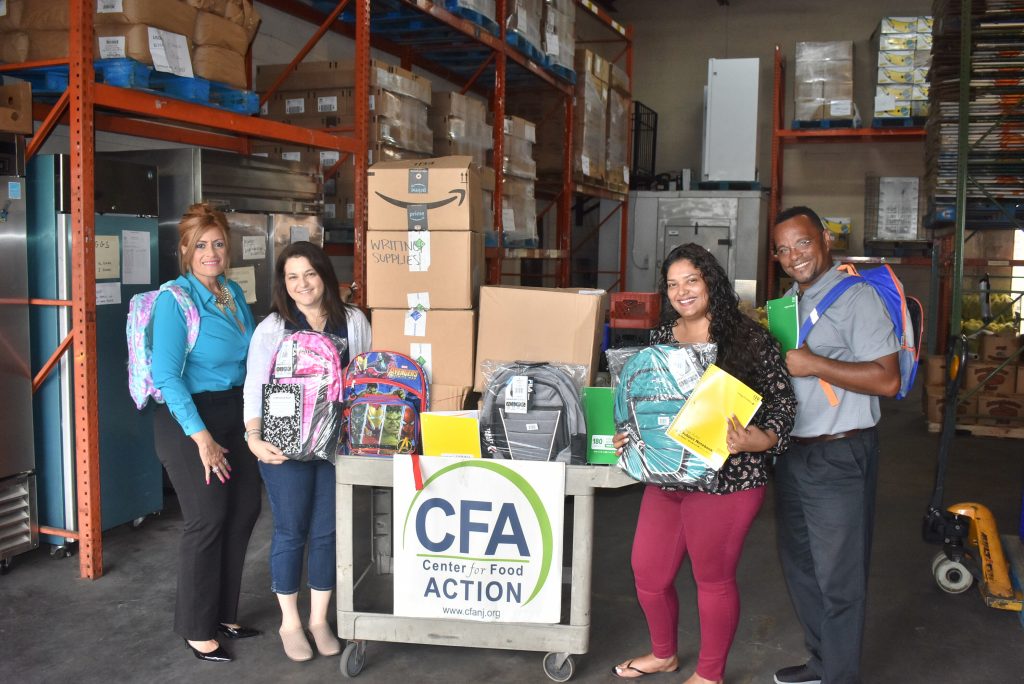 Spencer Savings Bank recently hosted a school supply drive to support the Center For Food Action in Saddle Brook. For almost a month, the bank collected school supplies for local children, including binders, pencils, notebooks, backpacks and more. Spencer employees recently visited the center to drop off the supplies and meet with some of the staff members.
"The Center For Food Action is a wonderful organization that has been helping neighbors in need for over 40 years. They work tirelessly to provide hope where hope is often needed," said Aida Castro, Saddle Brook Financial Center Manager. "All children should start the fresh new school year with supplies needed. Spencer is proud to continue to lend a helping hand to this noteworthy organization. Whether it's dropping off food or school supplies – we're always here to help offer some hope to our community."
One in five students do not have the basic school supplies needed at the start of the academic year – putting them already at a disadvantage and setting them up for disappointment. No student should start the school year without their basic supplies. Unfortunately some families struggle to meet even basic requirements.
"Spencer Savings Bank's contribution will go right back to children who need it most.  We are fortunate that many organizations donate items throughout the year, including backpacks, and sadly there are often children we turn away when we run out," stated Kelly Sirimoglu, Communications Director at Center for Food Action. "Most of the kids we see have parents working hard to make ends meet.  As you can imagine – between rent, car payments, insurance and utilities, there is not a lot left over for food, and even less for school supplies.  We distribute backpacks to any child in need, in the communities we serve. Spencer's gift means more kids leave with a smile and are able to set off the school year with a strong start!"