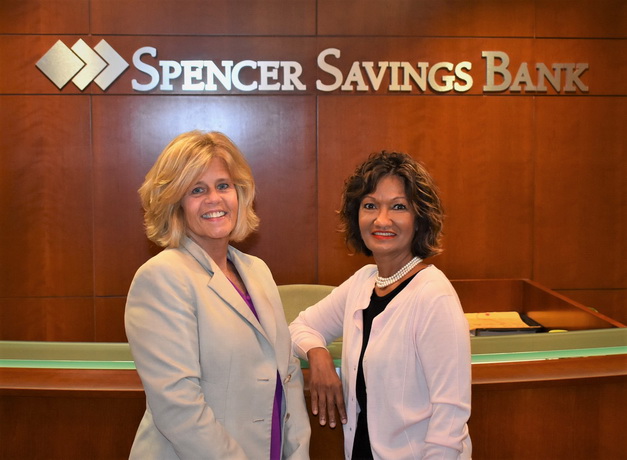 Spencer Savings Bank is pleased to welcome two new Branch Managers to their Lyndhurst and Lodi branch locations. Radika Lutchman and Jill Gregg have joined the bank as Branch Managers and will be responsible for the management and business development of the bank's Lyndhurst and Lodi locations.
Radika Lutchman is a career banker with over 20 years experience. Prior to joining Spencer Savings Bank, Radika worked at Fulton Bank of New Jersey as a Branch Manager. An experienced banker with extensive managerial experience, she prides herself on creating high-quality professional relationships with her customers by identifying their financial needs and providing them with suitable solutions. Radika is the Branch Manager for Spencer's Lyndhurst location.
Jill Gregg has over 35 years experience in the banking industry. Prior to joining Spencer Savings Bank, she spent the last 20 years serving as a Vice President and Branch Manager at Investors Bank. In addition to her strong leadership skills and extensive banking experience, Jill is also known for creating and building strong relationships with her customers. Jill is the Branch Manager for Spencer's Lodi location.
"We are excited to welcome both Radika and Jill to Spencer Savings Bank," said William Callahan, Spencer's Vice President of Retail Banking. "At Spencer, we believe good banking is all about having the strong industry knowledge and experience as well as being able to provide that personal touch to really connect with our customers and help them achieve their financial goals. Radika and Jill share this vision and are great additions to our team of dedicated bankers."