Use the equity in your home to borrow on an as-needed basis, and repay as you go. A home equity line of credit is ideal for homeowners who wish to have a cash resource available for home improvements, education costs, a major purchase, or unexpected expenses. With a SpencerFlex Home Equity Line of Credit, you can lock in a fixed rate for all or part of your balance ($25,000 minimum), without having to reapply.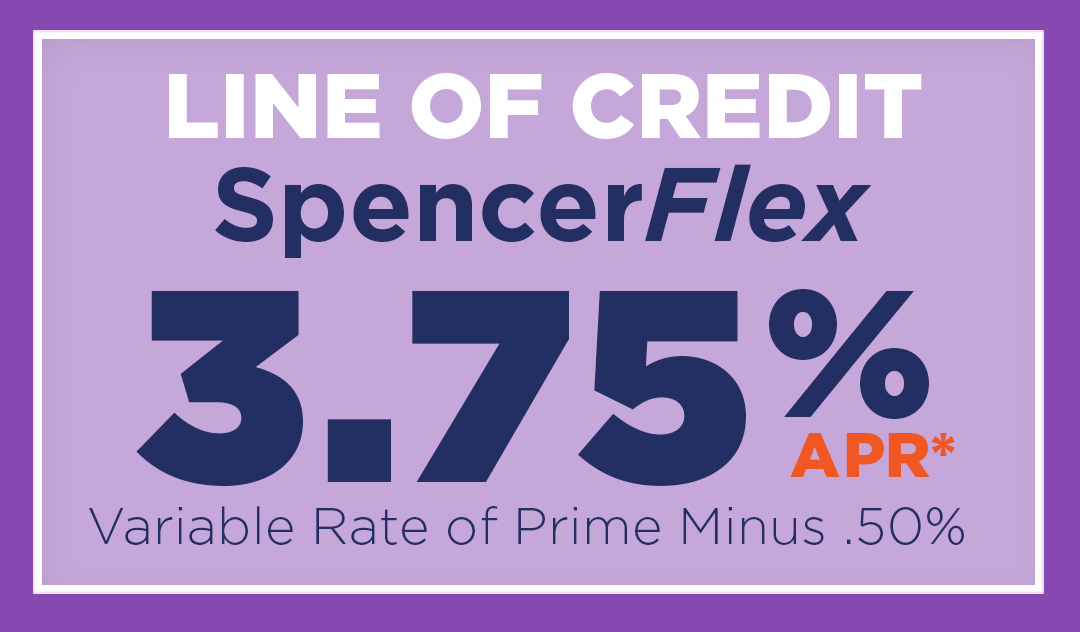 Call Today!
Speak with a Customer Service Representative at 1-800-363-8115.

*New customers only. APR=Annual Percentage Rate. Property must be an owner-occupied 1-4 family home in New Jersey or Bucks County, PA. Application Fees as follows: Lines up to $150,000: $150 (which will be waived for first time Spencer Home Equity Line applicants), Lines above $150,000 up to $249,999: $225 (1 family), $450 (2-4 family), Lines of $250,000 or more: $300**(1 family), $450 (2-4 family); **however, if the line is secured by a property in excess of 2,800 square feet a fee of $500 will be charged. Commitment Fee of $150 (waived if at least $25,000 is drawn at closing to pay creditors other than Spencer Savings). Conversion Fee of $75 ($125 in the first year). Early Termination Fee if line is closed within the first 24 months: $300 (lines up to $100,000) or $500 (lines above $100,000). As of 6/16/17 the Prime Rate as published in the Wall Street Journal was 4.25% resulting in a Rate of 3.75%. There is a Maximum Rate of 13.990% and a Floor Rate of 2.75%. Property Insurance required. Flood Insurance may be required. Rates and terms are subject to change without notice. All loans are subject to credit approval.

​