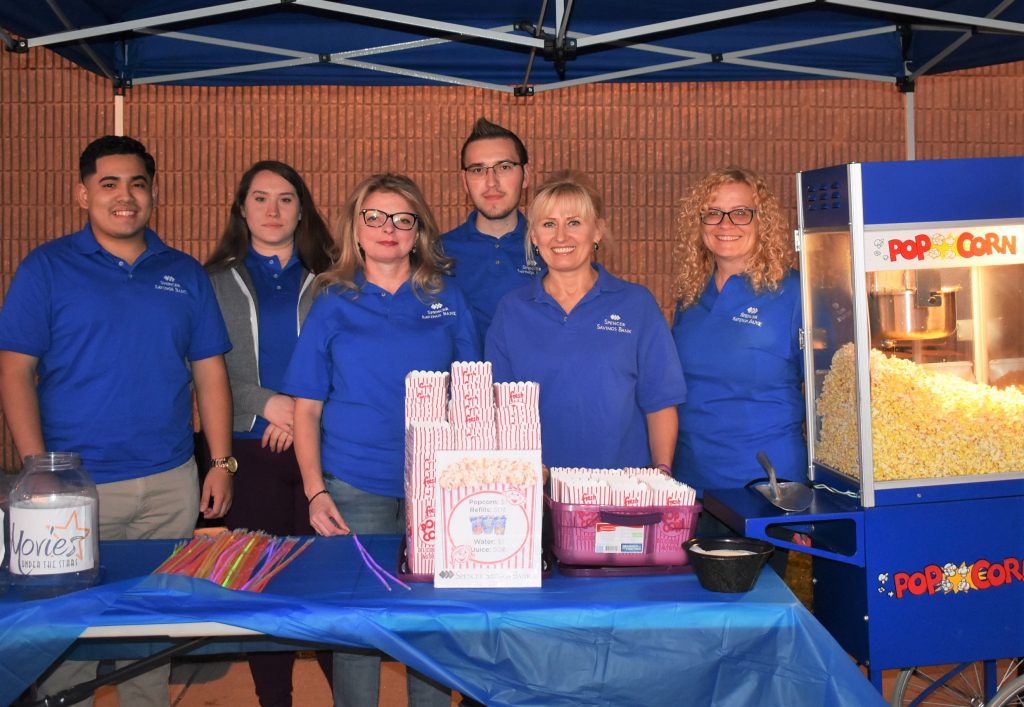 That's a wrap on Spencer's "Movies Under The Stars" summer series! Spencer Savings Bank celebrated summer by partnering with various community organizations to host fun, free movie nights for families in local communities. The bank sponsored the events, which in total drew more than 1,500 attendees, taking place in Elmwood Park, Lodi, Westfield, Garfield and Wallington.
"We enjoy partnering with local community organizations to sponsor events, such as these, that help bring community members together," said José B. Guerrero, Chairman, President and CEO of Spencer. "These events help enrich the communities we live and work in, and we are so proud to continue to serve the community in this great way. We hope everyone had the opportunity to enjoy a wonderful summer!"
Feature films included Monsters University, The Grinch, Jumanji, Ralph Breaks The Internet and Hotel Transylvania 3 Summer Vacation. Spencer collaborated with the Elmwood Park Recreation Department, the Borough of Lodi, the Downtown Westfield Corporation, the Garfield YMCA, the Wallington Little League and the Wallington Lions Club to host these events.
The free movie nights are a wonderful way for families to get out, socialize and enjoy warm summer evenings with their neighbors. The bank serves freshly popped popcorn/beverages and raffle prizes. Some of the events also include live music and additional forms of entertainment and food vendors. We will see you in the summer of 2020 for some more movie night magic!