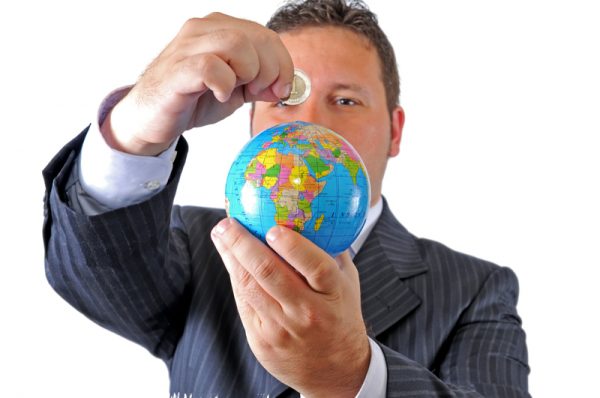 If you longed to get away this summer but simply couldn't afford it, you are not alone. The price of travel has risen sharply in recent years with higher airfares, more expensive hotel rooms and increased prices for fuel and ground transportation. However, there are still plenty of ways to save money no matter what your travel destination may be. With a little creativity and financial planning, you can make it happen. Here are 10 simple ways to save money on your next travel adventure.
Pack light. Packing only what you need is good for your back, but it can be good for your wallet as well. Losing the extra suitcase could free you from excess baggage fees and other ancillary travel costs.
Research exchange rates. Currency exchange rates change on a daily basis, but tracking those rates over time can make your life easier. When you know the going rate for currency transfers, you can seek out the best deal and save yourself some money.
Make a travel budget. Travel can be expensive, especially if you play it by ear. Making a travel budget before you go is a great way to save money without sacrificing the fun of travel.
Consider hotel alternatives. In many cases, alternatives like AirBnB and VRBO are less costly and more comfortable.
Be flexible. When it comes to travel, a little flexibility can save you a lot of money. From last-minute travel deals to the lower cost of alternative airports, being flexible can pay off in many different ways.
Save money for your upcoming trip. It is tempting to put your vacation on the credit cards, but doing so could make your travel plans a lot more expensive. Instead of going into debt and spending even more, put away a little bit from every paycheck until you can pay for your vacation in cash.
Check with your credit card issuers. You pay for your credit cards, and now it is time for them to pay you back. From insurance on rental cars to coverage for lost or stolen items, credit cards offer a number of hidden benefits, but you will not know what they are until you do your homework.
Think about a cruise. While they are not always bargains, cruises can be surprisingly inexpensive. Since your lodging goes with you, there are no hotel costs, and many cruises include shore excursions, dining, entertainment and even drinks.
Be aware of your surroundings. Losing your belongings while on vacation is a traumatic experience, but it is also an expensive one. No matter where your travels take you, always be aware of your surroundings and keep a close watch on your possessions.
Cash in your points and miles. If you have points and airline miles accrued on your credit card accounts, now is the time to cash them in. Just contact the credit card issuer, cash in your miles and start making your travel plans.
Travel has gotten more expensive in recent years, but that does not mean you cannot still have a great time. With a little bit of creativity and some flexibility, you can enjoy a great getaway and still have money left when you get back home.
If your goal is to save for a specific occasion, such as a dream vacation, our Vacation Club Savings Account can help you reach that goal efficiently. Spencer also offers a variety of Credit Cards that provide rewards on airline purchases and travel savings.
Contact your local financial center for more information or our Customer Service Center at 1-800-363-8115. And remember, before you set off on your next adventure, contact us via email or by phone (at least one week prior), to let us know you are traveling and ensure your Spencer Savings Bank VISA Debit Card will work. Happy travels!