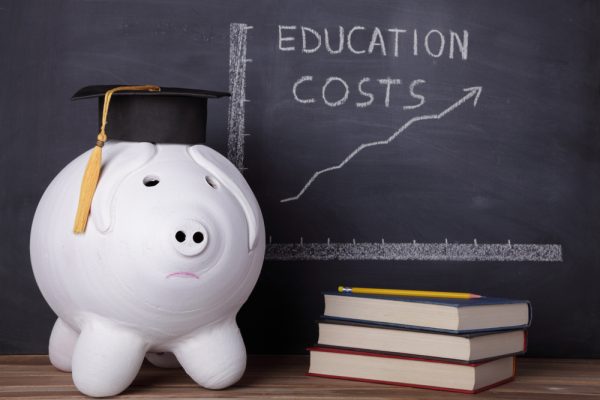 August is National Back To School month. A time when summer starts to wind down and parents, teachers, schools and students get ready for a season of education. Many parents will be sending their children off to college. As you know, college students often live on a tight budget. Take these last few weeks to remind your college student about the importance of financial planning. Continue to teach them about this topic and how putting in some effort can really pay off in the long run. While student loans and debt is tough, managing one's finances while in college can make the entire process much less daunting. Follow some of these below tips to help you get the most of your money during these years.
Track Your Expenses
Before considering how to save money, you first have to know how you spend your money. Although this might not be the most fun job, you have to do it if you want to prevent overspending. Start by making a spreadsheet which shows your income, student loans, and other expenses such as mobile phone contracts, food, rent, and entertainment. You can also use a mobile tracker.
Limit The Eating Out
You might not realize it yet, but whether you are dining in fast food or expensive restaurants, the accumulated expenses of eating out puts a huge dent in your budget. Simply limit eating out to special events such as birthdays or after-exam celebrations. Making food at home is easy and cheap. While your favorite cup of coffee is still brewing, you can make your takeaway breakfast and lunch. Just be prepared to wake up earlier than usual to do this.
Avoid Shiny New Textbooks
Books are one of the most expensive purchases of college students. But why spend a few hundred dollars on new books when there are cheaper options available? Research student services in your area that offer secondhand books for a lesser price. You can also opt for e-books, visit your school or city library, or rent books.
Ask About Student Discounts
You may have heard about student discounts, but have you used them? By simply getting a student ID, you can receive discounts online and in stores. Some recreational establishments such as pubs and cinemas even offer freebies if you present your ID.
Look for Free Entertainment
Saving money does not mean saying goodbye to parties and fun nights with your friends. There are tons of free entertainment options available such as outdoor music festivals, plays, and free concerts. By doing a little research on activities in your area, you can set a date with your friends without spending a dime.
Save on Transportation
If you have a car, gas expenses can pile up. You can simply walk to your university or ride a bike. You can also try taking campus transportation. If you do not want to let go of your car, just use it when it is necessary.
Don't Delay Paying Bills
Bills for energy, internet, housing, mobile phone, and a car need to be paid on time. Try to set up a direct way to pay. This way, you won't have to spend extra money on late payment fines. You might even get a discount.
Don't Keep Up with Rich Friends
If you have rich friends, it can be tempting to pretend as if you also have a never-ending stream of allowance and income. However, this is a harmful approach. Avoid hanging out with people who always stay or eat out in places you cannot afford. Staying true to your budget is key to saving money.
The Best Time to Save Money Is Now
With the newfound feeling of independence when you set foot in college, it can be tempting to spend your money on impulse shopping and other unnecessary expenses. However, this will only cause you to struggle financially. Saving is a helpful skill when you are a student. And after you graduate, you can apply this skill to manage your finances better.
It's never too early to begin to save. Spencer Savings Bank can get your student started with a checking or savings account. There are some great features designed specifically with students in mind. View our StudentEdge Savings and StudentEdge Checking account that both cater to college student's needs.
And, if you happen to have a student attending TCNJ college in Ewing – Spencer has a Financial Center located right on Campus Town! Stop by and visit us!
Wherever you are, we can help your college student with their financial planning. View our two products and contact your local financial center for more information today.