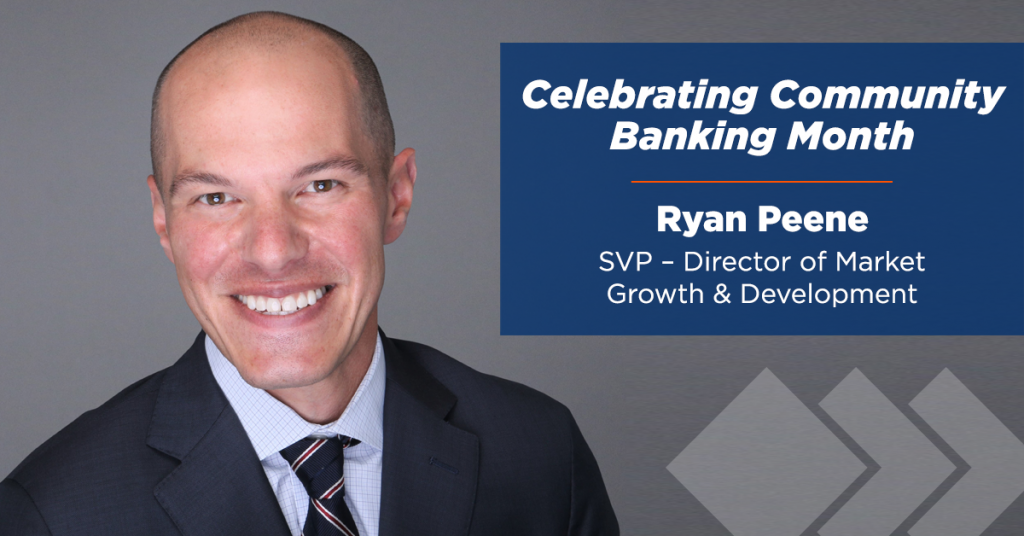 To paraphrase the theme song from "Cheers", one of the most popular television shows of all time – "You want to be where everybody knows your name." Throughout 2020 and into 2021, there are few mottos as important to our customers as this. A customer's banking relationship must have that same rapport as Sam Malone, played by Ted Danson in the tv show, had with his merry cast of loyal patrons.
For community banks, it is so much more than just sales and profits. We continue to be here as not only a venerable institution, but as actual people who truly know you (your name, your face, your story, your needs). It is these close relationships formed on "Main Street" every day that have helped our customers get through some of the most difficult and unpredictable times.
For me, personally, community banking is a noble and altruistic calling. I like to say we are in the "dreams" business. Each loan that we close is making a customer's dream become a reality. It might be a personal loan to buy a new home and raise a family, a line of credit for a small business to expand and grow (while also providing jobs to others) or a retirement account to one day settle down and live the good life. There are so many "dreams" to be fulfilled in our community and there is nothing more noble than fulfilling them.
Our team is proud to not only be a large contributor to various philanthropic endeavors in our community, but also volunteers extensive time partnering with community groups and nonprofits. Together, we work on important projects that help better the lives of our community members. At Spencer, we are constantly asking ourselves, "What else can we do?" It's the community banking way – we look out for "Main Street".
As the father of three young girls, I have likely watched Mary Poppins about 150 times. The patriarch of the aptly named Banks family – is indeed – a banker. As George Banks strides in after a day working at the Fidelity Fiduciary Bank of London he proudly sings, "How pleasant is the life I lead". When you work with a team that is constantly making magic, like the nanny who flew in to 17 Cherry Tree Lane on a talking umbrella, this indeed is a proud life we all lead.