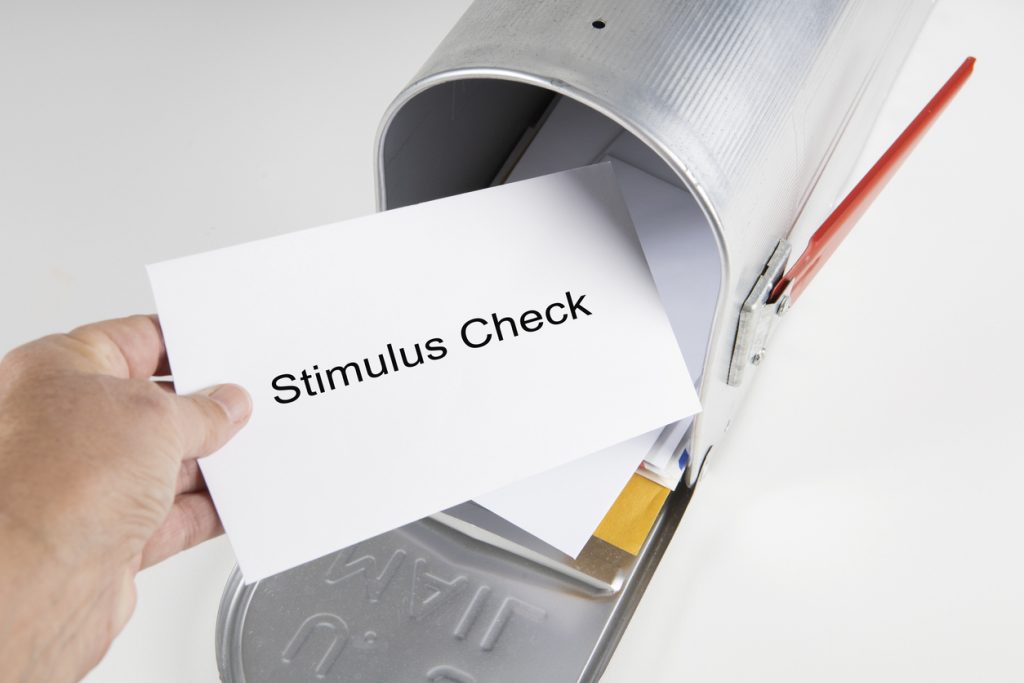 President Biden recently signed a new $1.9 trillion COVID relief package. This bill, called the American Rescue Plan, is the third major stimulus package that the federal government has made law. The plan includes another round of stimulus checks, extended unemployment benefits, expanded tax credits, funding for schools and state/local governments and much more.
Having some extra cash can certainly come in handy for those struggling to make ends meet. However, if you are fully employed and not financially distressed, consider putting this stimulus check to work for you.
Pay Off High-Interest Debt – If you have a large balance on a high-interest credit card, paying off the balance can be difficult. Debt repayment is a smart thing to do with this money, saving you hundreds of dollars on future interest payments.
Save For Retirement – Putting away money for retirement is always a smart move. If you have an IRA (Individual Retirement Account), using your stimulus check to add more money could give you an immediate tax deduction, providing an extra benefit both now and in the future.
Replenish Your Emergency Fund – The COVID-19 pandemic has been tough on savings, with many an emergency fund running dry. If your contingency fund has taken a hit, using your stimulus check to replenish it is a very smart thing to do. Most experts believe you should have enough money in your emergency fund to cover at least 3 to 6 months' worth of living expenses.
Invest In A 529 College Savings Plan – Starting or contributing to a college savings fund is a great way to use this money. Contributions grow tax-free and withdrawals aren't taxed if you use them for qualified expenses. Your state may give you a tax deduction, or credit, if you invest in your own state's plan. To research plans, go to www.savingforcollege.com.
Open A Health Savings Account – The global coronavirus crisis has demonstrated the unpredictability of health care and related expenses. If you do not already have a health savings account, using your stimulus check to open one can give you a head start on future health care expenses – and a tax deduction to boot.
The coronavirus crisis has changed the world in countless ways and has also been an economic wakeup call, forcing people to rethink their priorities and gain a new level of financial responsibility. There are valuable lessons to learn from this crisis that will last long after it is over.
You can check the "Get My Payment" tool on the IRS website to track stimulus payments. Taxpayers who have provided bank information with the IRS will receive the direct-deposit payments, while others will get paper checks or debit cards mailed to them. Visit www.IRS.gov for the latest details on the stimulus payments.