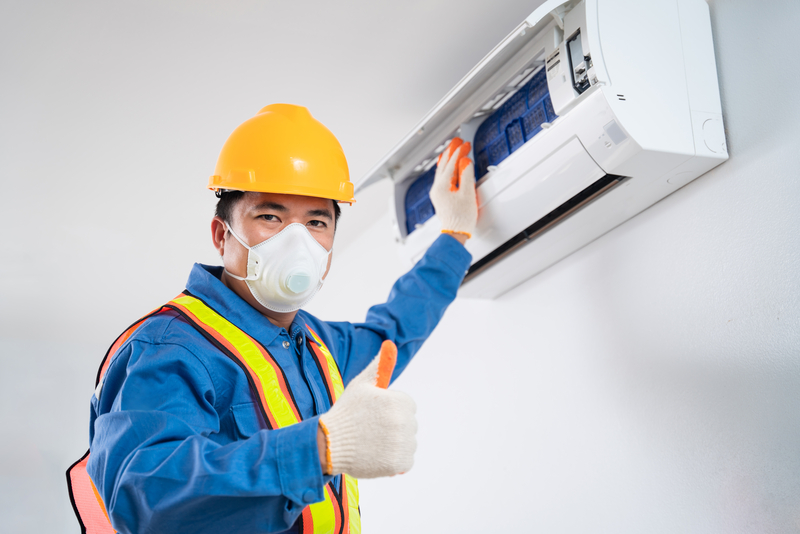 Now is a great time to look at ways to prepare your home for summer. It is a good idea to take a few proactive steps to ensure your house is well-prepared for the upcoming months and reduce some costs. Summer months can bring some of the highest energy costs. Taking the time to do this is always well worth the work, whether you are doing it yourself or hiring a professional. Following these proactive steps can play a key role in making sure you are well-prepared for the summer season.
Clean Out Gutters and Drains
Gutters and drains can often get clogged over time due to leaves, mud and other debris. Pests can even create clogs in your gutter. Along with the heat comes rain and occasional thunderstorms. Be sure to protect your home against flooding and storm damage. Make sure your gutters are cleaned and water is flowing away from the home (not to it). Cleaning your gutters is essential in diverting water away from your home, lowering the risks of water damage and reducing unnecessary strain on your roof. You can do this on your own or hire a professional to do this task for you. Typically, it's recommended to get your gutters and drains cleaned twice a year for best results.
Update Your Insulation
Home insulation helps keep your house cool during the summer as it blocks heat from entering the home. During the summer, our homes also lose much more air to the outside than most people realize. With the proper insulation, the HVAC system (heating and cooling) do not have to work as hard which helps save on energy costs. Know that if you are considering adding or reviewing your insulation, the cost will pay for itself through more energy saving.
Check Your Air Conditioning
Keeping comfortable during the summer is always a top concern and you'll want to exam your air conditioning, as it is often used non-stop throughout the summer months. Replace your air filter and clean the area around the unit and vents. It's a good idea to schedule a professional inspection for your HVAC system, as making sure it's in perfect condition is essential to avoid costly repairs. A professional inspection can help your AC run more efficiently and improve the energy efficiency of your home. Also, installing a programmable or smart thermostat will help you save some energy and money.
Keep Your Pipes Protected
Pipes can be damaged during the winter. Summer is the ideal time to give your plumbing system a thorough inspection. Your water consumption is likely to increase as the months become warmer. You'll want to address, early on, any possible issues that may arise before they become serious. Neglecting your pipes could result in them busting, which can lead to serious water damage. Some things to look into include doing a thorough check for leaky pipes, testing your sump pump, preparing for clogs, taking care of your drains, testing the toilets in your bathrooms, testing your home's exterior faucets, doing some maintenance work on your water heater and more.
Seal Windows and Air Leaks
Sealing air leaks in your home is one of the cheapest and easiest ways to cut down on your energy costs. It is also one of the most cost-effective things you can do to conserve energy and increase comfort. You'll want to ensure that your perfectly cooled air is not slowly leaking out. You can call in a professional to do this or conduct your own review. Look for drafts in your windows and doors. You can stop air leaks with simple caulk and weatherstripping.