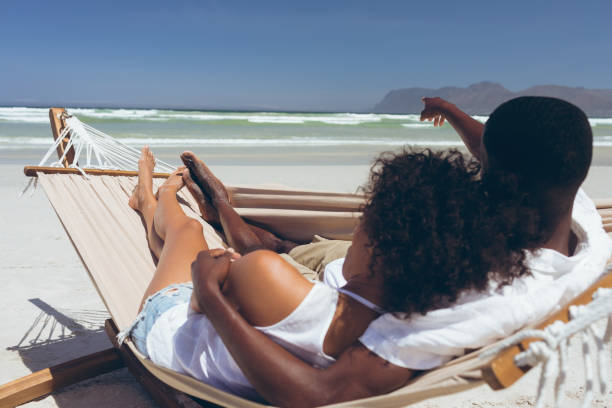 Are you thinking about taking a trip this year or planning a dream vacation for the next? It's summertime and vacations are on the mind! Whatever your future vacation plans may be, this year or next, know that cutting costs is always valuable. You truly do not have to go into major credit card debt to enjoy a nice family vacation. Follow some of the tips below to plan your next budget-friendly vacation. When you get back, you'll be happy you won't have to spend the next few months paying it off!
Go in the off-season.
Travel in Europe, for example, is most popular during the summer. If you plan your trip from late fall to early spring, you will find costs significantly lower. The smaller crowds and shorter lines are also a major plus!
Book flights early.
Generally, the closer a flight is booked to departure date, the more expensive it is. A good approach is to buy a flight months in advance. Planning early also allows more time for research on accommodations, where to visit and other important aspects of travel.
Fly on a budget airline.
In recent years, budget airlines have begun to offer incredible deals on flights. No-frills flying is not without its drawbacks, of which travelers should be aware. Sometimes tickets generally cannot be refunded. Checking bags may be expensive. Flights may be to airports well outside the actual destination city. Travelers will have to decide if these drawbacks are worth the savings, which can easily reach hundreds of dollars.
Consider staying at an Airbnb.
Staying at a hotel can get expensive. Airbnb has redefined the way people travel. An Airbnb is usually more affordable than a hotel. It can also provide a more authentic experience, allowing you to immerse yourself in a culture better. It is also a great option for large families who may need a lot of space.
Dine out for less.
Regularly indulging at pricey restaurants is a fast track to overspending. Fortunately, you don't have to break the bank to enjoy a great meal in most places. Cheaper options are often more authentic. One of the best ways to have an amazing meal for less is to go where the locals eat. Generally, the farther away from major tourist attractions, the better – in terms of both price and quality.
Don't always dine out.
It is certainly true that the food is one of the best parts of traveling to any new location. However, that doesn't mean every meal should be at a restaurant. Just like back home, buying food from grocery stores or local markets is a much less expensive option. Travelers may be able to cook their own meal, depending upon where they are staying.
Avoid tourist traps.
A tourist trap is any site or experience designed to take advantage of clueless travelers. Those that aren't outright scams are still grossly overpriced and inauthentic. Tourist traps are most found near the biggest tourism hotspots. A reputable guidebook for the area is one of the best ways to avoid getting taken advantage of. Otherwise, common sense and a little online research should do.
Buy tickets for sites early.
Unsurprisingly, top attractions are extremely popular. Travelers who buy tickets the day of their visit will often have to endure hours-long lines. It is better to do a little research beforehand. In many cases it is possible to book a ticket early, thereby saving enormous amounts of precious time.
Walk and/or take public transportation.
Taking a taxi is often a needless waste of money. Public transportation is affordable and relatively efficient in most cities. Walking is another great alternative. In many cities the major sites are within easy walking distance from each other. Walking is also a fantastic way for visitors to truly experience a locale.
Taking a vacation and having some fun shouldn't cause you stress and put you into debt. With a little planning and making some right moves – you can save tons on your next adventure! Something also to consider is opening up a Vacation Club Savings account at Spencer. This type of account makes it easy for you to save for your dream vacation – when it is convenient for you. Visit your local Financial Center today to learn more. Enjoy your next trip!