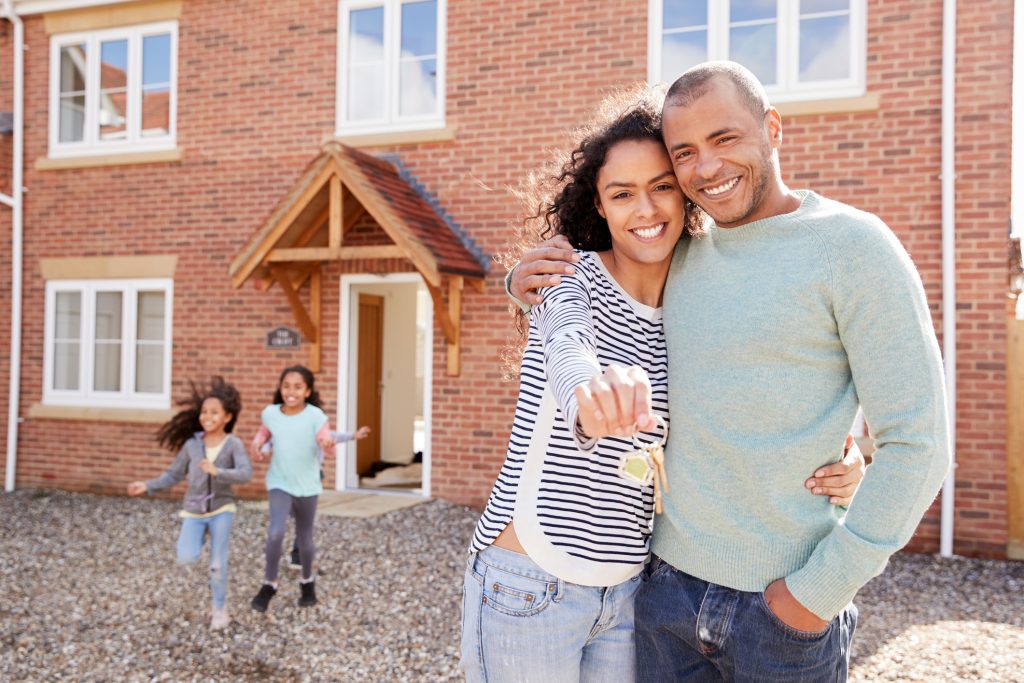 All the steps you take to purchase a home – finding property, getting a loan and negotiating the price – are all important. The last leg of the buying process is about coming into ownership. These are the steps necessary for you to come in possession of your home.
Performing Inspections
Regardless of the property type you are investing in, your home is going to need an inspection. Whether it is a family house or condo, having the place checked out will determine if you are getting value for money.
Conducting Your Own Inspection
The first inspection is not one performed by a professional; it is one conducted by you when you view the home the first time. You don't need to be an expert to do it. Just keep your eyes peeled for patent defects. Patent defects are obvious flaws. They include jammed doors, uneven floors, stains on the wall, cracks, peeling paint, windows that are stuck or hard to open and wet basements. These defects are sometimes caused by serious underlying damage that a professional inspector might uncover later. If you notice a patent defect, jot it down on a notepad. After the viewing, ask a contractor how much it will cost to fix this problem. You can either negotiate this amount into the purchase price or obtain extra financing for corrective work.
Professional Inspections
The second inspection should be performed by professionals. This is the inspection you have hopefully included as a contingency in the sales contract. It should be performed after you are approved for a mortgage loan. There are three main types of professional inspections: interior-and-exterior components inspection, pest control and contractor's inspection. Each inspection type is meant to fulfill a specific purpose, and all are equally important.
Interior-and-Exterior Components Inspection
As the name suggests, this type of inspection is designed to inspect the home inside-out. It entails evaluating exterior features and interior components to make sure they satisfy zoning regulations and health and safety standards. An inspector may inspect driveways, patios, decks, gutters and concrete structures as part of the exterior inspection. Inside, they may assess the structural integrity of walls, doorways, electrical work, plumbing, air conditioning units, insulation and much more.
Pest Control
Pest infestations are a big problem because they can damage the home. This is why inspectors check for termites, carpenter ants, dry rot, mold, fungi and other organisms that may be eating away at the property. Pests can be especially problematic for homes in warmer climates. Most harmful organisms thrive in warm, wet weather. Properties with wooden floors, walls and fittings also tend to have higher populations of pests than other types of homes.
Contractor's Inspection
Contractor's (or architect's) inspections are useful if you want to add features or remodel the home in the future. A contractor or architect examines the dimensions of the property to let you know what you can and can't do to the existing structure.
The good news is professional inspections can reveal defects that were hidden and would have otherwise cost you a fortune to repair. The bad news is that you must pay for each type of inspection individually. In other words, there is no all-in-one inspection package.
Choosing an Inspector
Life would be easier if there was one organization from which you could outsource professional inspectors. But there isn't. You need to find an inspector the same way you find real estate agents, lawyers and other professionals. Many companies claim to provide professional inspection services without having the qualifications to do so. This is because some states don't regulate or license inspectors. To separate the legit from chancers, there are certain areas you can focus on during the interviews.
References
Before you even request an interview with an inspection company, find out what other people have to say about it first. You can ask your agent, lawyer and local contractors to compile a list of credible inspectors in the area. If a company appears in more than one list, it may be worth calling. Another way is to contact references. Ask for details of previous clients and evaluate the feedback. Be careful of inspectors who give real estate agents as references. They might be in business together. If this is the case, an inspector might underplay defects on purpose to get buyers to sign off the deal.
Errors and Omission Insurance
Getting errors and omission insurance might just be the only way to protect yourself from fraudulent inspectors. It insures you against any mistakes an inspector might make, or defects missed during inspection. This way, you will not have to pay an arm and a leg for repairs.
Licenses and Qualifications
If you live in a state where licenses are required, ask to see it. If not, request certification in engineering, construction, architecture, plumbing and other related fields. Good inspectors are likely to be members of trade organizations as well. If they are, ask for proof.
Location of Business
Another area you should never compromise on when looking for an inspector is locality. Because every neighborhood has its own zoning laws, hiring a professional from out of town doesn't make much sense. You need someone local who knows local rules to do it.
Number of Inspections
How many inspections does the company conduct per year? Although there is no set number, the minimum should be around 150. Because this number can easily be exaggerated, ask for relevant documentation.
Presence
Good inspectors have nothing to hide, which is why they ask buyers to be present at inspections. If an inspector insists on performing the evaluation in your absence, there might be something wrong.
Scope of Service
In addition to inviting, you to the inspection, professionals should also fill you in about the scope of the service. Which areas do they cover? Do inspectors perform pest control evaluations as well?
Usually, the more services a company provides the better. In this case, however, the more specialized the service, the better. If an inspector conducts thorough interior-and-interior components assessments but needs to call in a pest control expert, it is a good sign. If an inspector insists on conducting all types of inspections, beware.
Cost
This is one of those rare incidences where cheaper does not always mean better. If an inspector's price is too affordable, it is advisable to find another. Why? Because more often than not, you will get what you pay for – not much.
Reports
At the end of an inspection, you should receive a report that explains the findings. Do not accept verbal reports, because they will not hold up in court if something goes wrong. Insist on clearly written reports with easy-to-understand descriptions to avoid confusion.
Estimates and Recommendations
If, after an evaluation, an inspector provides an estimate of how much repairs will cost, take it as a red flag. Many companies perform inspections for the sole purpose of getting customers for their real services. They could actually be construction or repair businesses disguised as inspectors.
Opening and Closing Escrow
Opening an escrow is the start of the end of your real estate transaction. It should be done immediately after both you and the seller have signed the sales contract. Escrow might sound like the name of a company but is in fact the act of getting a neutral third party to mediate in a transaction. This neutral third party can be any individual with no vested interest in the sale. Your escrow officer can be a lawyer or any real estate professional you both trust. This individual is entrusted with all the documents and funds involved in the purchase.
What Your Escrow Officer Needs from You
As one of the two main parties in the transaction, there are certain responsibilities you have to the escrow officer. As the buyer, you need to hand in all documentation and funds required to start, continue and close the sale.
Sales Contract
The sales agreement, or offer to purchase, is one of the most important documents your escrow officer needs. It needs to be ratified or signed by both you and the property's seller. This contract is the document on which all the officer's decision will be based.
Proof of Financing
If your sales contract stipulates that you, the buyer, will only purchase the property if you get a mortgage loan, you need to submit all the documents that prove you have been approved for one. These documents are provided by your lender.
Closing Costs
Before being approved for financing, your lender will give you a written estimate of closing costs. This document is called the Loan Estimate (LE).
Final Verification of Condition
If you don't have a problem with the results of the professional inspection, you can submit the final verification of condition. Therefore, it is advisable to conduct the evaluation a few days before the closing date of escrow.
Additional Documents
The escrow officer may ask for any additional material or funds needed to conclude the sale. This can be anything from your middle name to partnership agreements if you are buying the home with someone else.
Keeping communication channels open with the escrow officer cannot be emphasized enough. Do your best to answer all calls and emails from the officer in a timely manner. Any delays from your end will only slow down the process.
What Your Escrow Officer Will Do for You
As a go-between for you and the seller, the escrow officer needs to make sure all parties get what they need in time. As the buyer, you can expect to receive:
Preliminary Title Report
This is a document detailing the current ownership of the home (by the seller) and expenses attached to the property. It also includes the terms of conditions that affect how you will use the property as the new owner. These documents are also negotiable and should be reviewed carefully and accepted before the transaction can continue.
Final Closing Costs
Remember the estimate of closing costs you submitted? The escrow officer needs to finalize it and give it back to you. This document is called the Closing Disclosure (CD) and details your deposits (credits) and payments for expenses (debits) you have made from your escrow account.
Mediation
Of all the roles an escrow officer plays, none is perhaps more important than mediation. Mediation is more than just about receiving and sending documents and funds. It is about conflict resolution – what happens if you and the seller disagree. Should you and the seller knock heads about the terms of sale, it is the escrow's officer responsibility to pause the transactions until the disagreement is dissolved. The officer can recommend a way forward based on the sales contract provided. If the conflict requires mediation above the officer's capacity, the buyer and seller can hire attorneys to hash the matter out in court. Only when the dispute is revolved can an officer resume the transaction.
Taking Title
The deed to your new home will be sent by the escrow officer. You can also find it at your county's property records office. It will be added to your title, which consists of several documents detailing ownership. Receiving the title does not necessarily mean coming into possession. Depending on the date you and the seller agreed on, you can move into the home on or after closing day. If the seller is still living in the home, respect his or her privacy until the period expires.
Buying a home or property is a process that involves several detailed steps you have to follow for a successful sale. Although some responsibilities are assigned to professionals, make sure to play your part to make the transaction easier.
Are you looking to purchase your first home? Starting this journey is a big step, which is why we are here to help make this process as simple and straightforward as possible. Our experienced lenders will help you every step of the way, from application through closing. Learn more about our First Time HomeBuyer Mortgage.