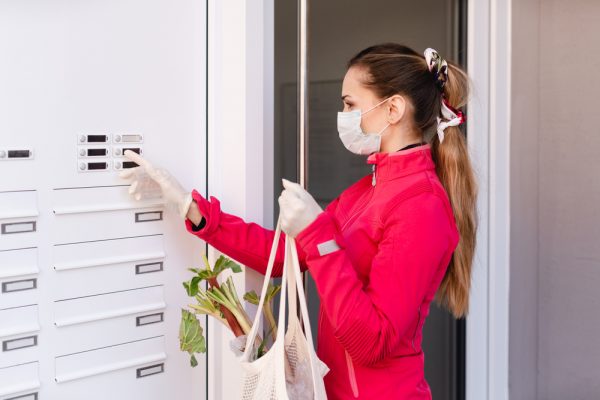 During a pandemic, your local community needs your help more than ever. If your workplace has shut down and you are now stuck at home every day, you can use your excess time to give back to your community. Whether you want to volunteer directly or provide money to an essential nonprofit association, there are several ways that you can have a positive impact locally.
Give Blood
The American Red Cross is facing a severe blood shortage as the virus outbreak threatens availability of blood supply. Healthy individuals are needed now to donate to help patients counting on lifesaving blood. There is no known end date in this fight against coronavirus and the Red Cross needs the help of blood and platelet donors and blood drive hosts to maintain a sufficient blood supply for weeks to come.

In coordination with the U.S. Food and Drug Administration (FDA), the Red Cross is seeking people who are also fully recovered from the new coronavirus to sign up to donate plasma to help current COVID-19 patients. People who have fully recovered from COVID-19 have antibodies in their plasma that can attack the virus. This convalescent plasma is being evaluated as treatment for patients with serious or immediately life-threatening COVID-19 infections, or those judged by a healthcare provider to be at high risk of progression to severe or life-threatening disease.

Donate Money
It's perfectly understandable if you are uncomfortable having direct interaction with other people during a pandemic. Thankfully, there are still ways you can help your local community from your home. Homeless shelters and food banks are going to be busier than ever and will need essential supplies. Call up your local shelters, soup kitchens, and food banks to ask how you can donate money. Supporting local nonprofit associations is one of the best ways you can improve your community.
Check on Elderly Neighbors 
During the spread of a contagious illness, it is the elderly that are most at risk. It can be scary for this population to go shopping by themselves in a crowded grocery store during a pandemic. It is important to check in on elderly neighbors and ask them if there is anything they need. Volunteer to go shopping for people who are older or immunocompromised. There may be someone in your neighborhood who is low on supplies and at risk of starving if they do not get help.
Hand Out School Lunches
As schools are shut down, many districts are offering their students free lunches every day. However, not every district has enough help with packing and distributing these lunches. Reach out to your local school district and ask if they need any volunteers to help feed school children. Most schools are offering drive-up lunch packs so you can limit your contact with others. Make sure you wear a mask and gloves to help protect yourself from illness.
Care Packages for the Homeless
The homeless are another group of people who are at high risk of becoming sick and unable to seek treatment for their illness. You can make your own care packages with food, water, hand sanitizer, and other necessities to hand out to your local homeless population. Keep your care packages in the back of your car and drive around your town to offer them to those in need. Just like serving school lunches, it's important you wear gloves and a mask to protect yourself as you interact with others, even if you only have limited contact.
Explore Ways To Volunteer Virtually 
There are still many ways you can continue to volunteer. Many nonprofits are creating new platforms to reach out to the community. Contact your local nonprofit to see if they have some type of virtual program set up that you can be a part of.
Do Not Waste
Grocery stores may find themselves with limited supplies now. We should not be shopping as usual during the pandemic. It is very important that we cook and eat what we already have at home. Be flexible with your meals and meal planning. Sacrifice what you prefer to have for what you have readily available. Eat leftovers. Freeze food so that is doesn't go bad. Save yourself an unnecessary trip to the grocery store.

Research has linked different forms of generosity to better health. It often lifts our spirits and makes up feel good. It is during a crisis that helping others, in some way, becomes most critical. Find a way to volunteer or donate, if you can, to help those that are most in need during this time.