Let's Grow Together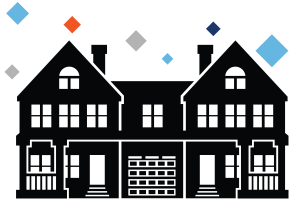 Spencer Savings Bank is proud to partner with the Property Owners Association of New Jersey to provide exclusive Business Entity Mortgages for 1-4 family homes and mixed-use properties throughout the state. This unique loan is designed to bring you closer to your investment property goals while protecting your personal assets. It's just one of our many mortgage solutions.
Grow your portfolio with Spencer.
One of NJ's Premier Banks Offering This Exclusive Mortgage Loan
Let Spencer secure your rental property financing and help you get started on the road to building your real estate portfolio today. Our unique mortgage loan options available for business entities (Partnership, LLC, S Corp) provide a great vehicle to help you achieve all of your investment property goals, while protecting your personal assets.  If an LLC mortgage isn't what you're looking for, Spencer also offers an Investment Property Mortgage.
Business Entity (LLC) Mortgage features:
Variety of Terms Available
Borrow up to $3,000,000
20-25% Down Payment
Unique Loan Types (Cash Out Refinance Eligible)
Eligibility Requirements*:
Property Location Restrictions

New Jersey
Bucks County, Pennsylvania
Brooklyn, Queens, Manhattan, Staten Island, Bronx, Rockland or Westchester County, New York

1-4 Family Homes and Mixed-Use Properties up to 4 Units